Renew your love affair for travel

Sydney and New South Wales is waiting for you
If you like sunshine, iconic architecture and beaches with talcum-powder sand, not to mention clever chefs doing tasty things with local produce - you've come to the right place.
It's probably been a while since you said G'day to Australia's largest city but with international borders now open, Sydney is dusting off the welcome mat and showcasing what's new and exciting.
There's never been a better time to renew your love affair with Sydney. While you're there, why not explore what the rest of New South Wales has to offer? Here are some suggestions on how to renew your sense of adventure on your next holiday to Sydney and New South Wales.
City to Surf
Everyone knows about Bondi, the beach where Sydney's bronzed and beautiful people flock. But did you know that there are more than 100 beaches scattered across the city and surrounds? Take a trip out to Balmoral Beach where you'll find the Bathers' Pavilion, a restaurant that dates back to the 1930s (don't forget to get the classic Instagram shot at the Rotunda).
Head 41km north and you'll hit Palm Beach. Here, the trifecta of golden sand, great surf and easy walks along the beach to Barrenjoey Lighthouse have been drawing visitors for years. If it looks familiar, that could be because it's where the long-running TV show Home and Away is filmed.
One of Sydney's best kept secrets is Milk Beach. Tucked behind historic Strickland House in Vaucluse, one of Sydney's harbour front suburbs, Milk Beach offers calm clear waters and shady spots where you can admire the Sydney Harbour Bridge and watch seaplanes take off from Rose Bay.
Wine and Country
Hunter Valley
How's the serenity? Pretty good in the Hunter Valley. Drive north from Sydney's CBD for three hours and you'll reach this lush region where winemakers have been crushing grapes for almost 200 years. Australia's oldest and famous wine region, there are numerous cellar doors where you can refresh your love of award-winning Shiraz and Semillon.
Orange
Set in the Central Tablelands region of New South Wales, this is where you go to breathe in the scent of eucalyptus and forget your urban worries. But don't mistake wide open spaces with a lack of things to do – Orange is chocka with wineries, restaurateurs, parks and gardens, not to mention shops filled with things you'll really, really want. Jump in a hot-air balloon to get a sense of how stunning this region really is.
Mudgee
In the 1800s the goldminers found it but more recently it's been the turn of vintners, chefs and clever people growing amazing produce. Just over three hours from Sydney, Mudgee boasts around 40 cellar doors, some of which are organic and bio-dynamic, many of which offer regional tasting platters.
Point the car in the direction of Wollemi National Park where Dunns Swamp's sandstone canyons and rock formations are like a mini-Kimberley and the bird-life is abundant.

Head out of the city to discover some of NSW's most remarkable destinations, from the South Coast and Hunter Valley, to the Blue Mountains and beyond
The Sapphire Coast
It's easy to see how this region - which stretches from Bermagui in the north to Eden in the south, or about half-way between Sydney and Melbourne if you prefer that metric – got its name. That would be the abundance of sparkling blue waters and stunning beaches.

Life here revolves around the water, from swimming, fishing and kayaking to cruising and whale watching. There's even a killer whale museum in Eden!

Just make sure you bring an appetite because this is oyster country where you'll get to indulge in the luxury of these salty bivalves.
Captain Sponge's Magical Oyster Tour, Pambula River.
Captain Sponge's Magical Oyster Tour, Pambula River.
Byron Bay

In the far northern reaches of New South Wales is this coastal town that's been like catnip for holidaymakers since, well, since holidays were invented.

Once the preserve of hippies, it's now Ground Zero for the hip and beautiful who come for the boho-meets-beach and spiritual-meets-sophisticated vibe. Along with dreadlocked hipsters, you might spot A-list celebrities (including all three Hemsworth brothers). But no matter who you are or where you're from, Byron Bay will welcome you with relaxed, open arms.

And where the cool kids go, so do the healthy eateries. You'll be spoiled for choice when it comes to cafes and restaurants serving up the freshest, organic superfoods.

Once fuelled up, take a walk to Cape Byron Lighthouse, the easternmost point of mainland Australia, then embrace the water for a spot of whale, dolphin and turtle spotting or even snorkel or dive at the Julian Rocks Nguthungulli Nature Reserve.
Elements of Byron Bay, Byron Bay
Elements of Byron Bay, Byron Bay
Blue Mountains
Tucked into the largest wilderness area in New South Wales, this world-famous region takes its name from the bluish haze created by the abundant eucalyptus trees.

Start your visit with a trip to the Echo Point Lookout, home of the famed geological formation, the Three Sisters. If you fancy viewing the World Heritage-listed landscapes from a different angle, jump on board the Scenic Skyway, Australia's first cable car, which suspends visitors 270m above the rain-forest canopy.

When it's time to eat and shop, head to the nearby town of Leura for cafes, boutiques and art galleries.
The Blue Mountains are tucked into the largest wilderness area in New South Wales.
The Blue Mountains are tucked into the largest wilderness area in New South Wales.
Nature's Paradise
Lord Howe Island
Look up the definition of the word paradise in the dictionary and Lord Howe Island might just be there. That's because this tiny slither of land east of Port Macquarie is pure paradise.
Measuring just 11km x 2km, Lord Howe Island is UNESCO World Heritage listed and features Jurassic-like bush, hiking tracks, white sandy beaches and, thanks to a policy of restricting visitors to 400 at any one time, an idyllically private getaway. Renew your love of the water by hand-feeding fish at Ned's Beach, snorkeling the world's southernmost coral reef system and having your breath taken away by how truly magical it is.
Port Stephens
Visitors to Port Stephens, just north of Newcastle and an easy 2.5 hours drive north of Sydney, are spoiled for choice when it comes to postcard-pretty beaches, coastal walks, national parks and the kind of laid-back lifestyle that will make you wish you lived here. Just don't leave without sand-boarding down the giant Stockton Sand Dunes which stand guard over the Worimi Conservation Lands.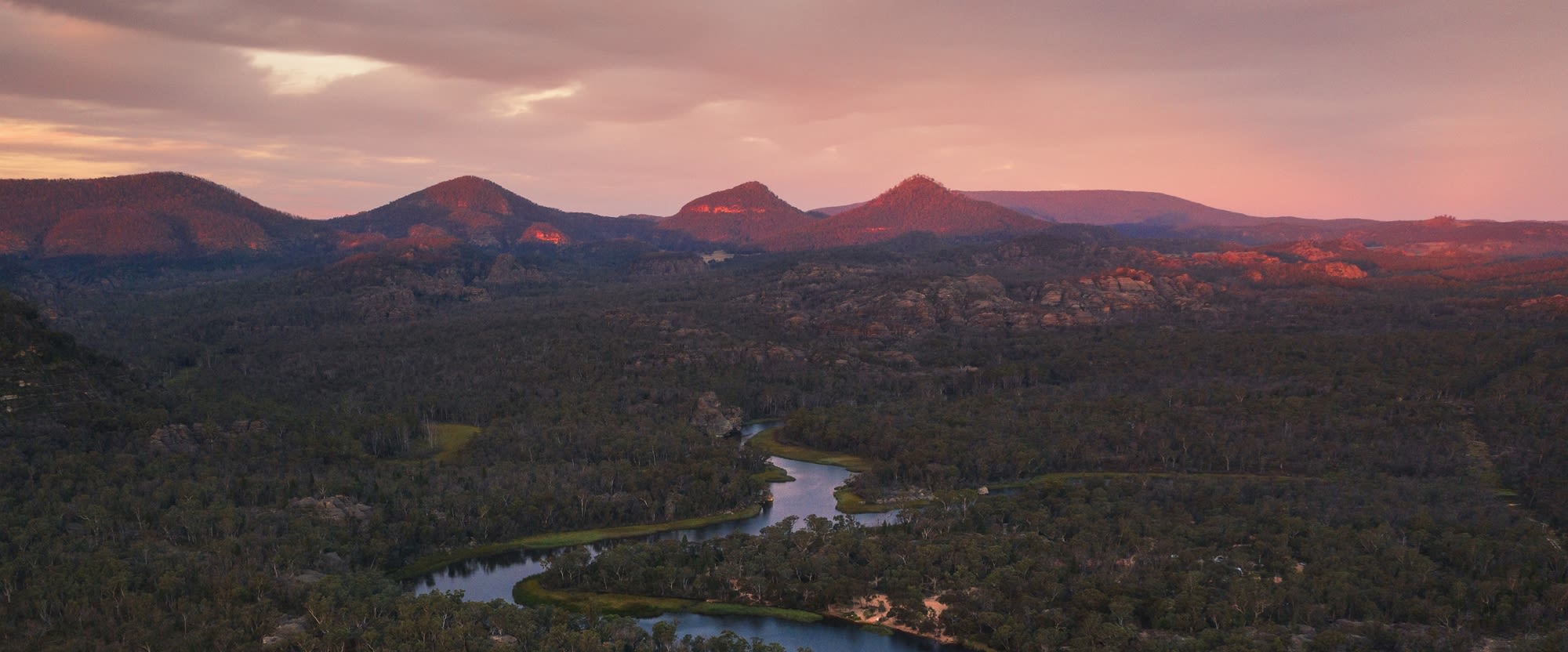 Item 1 of 4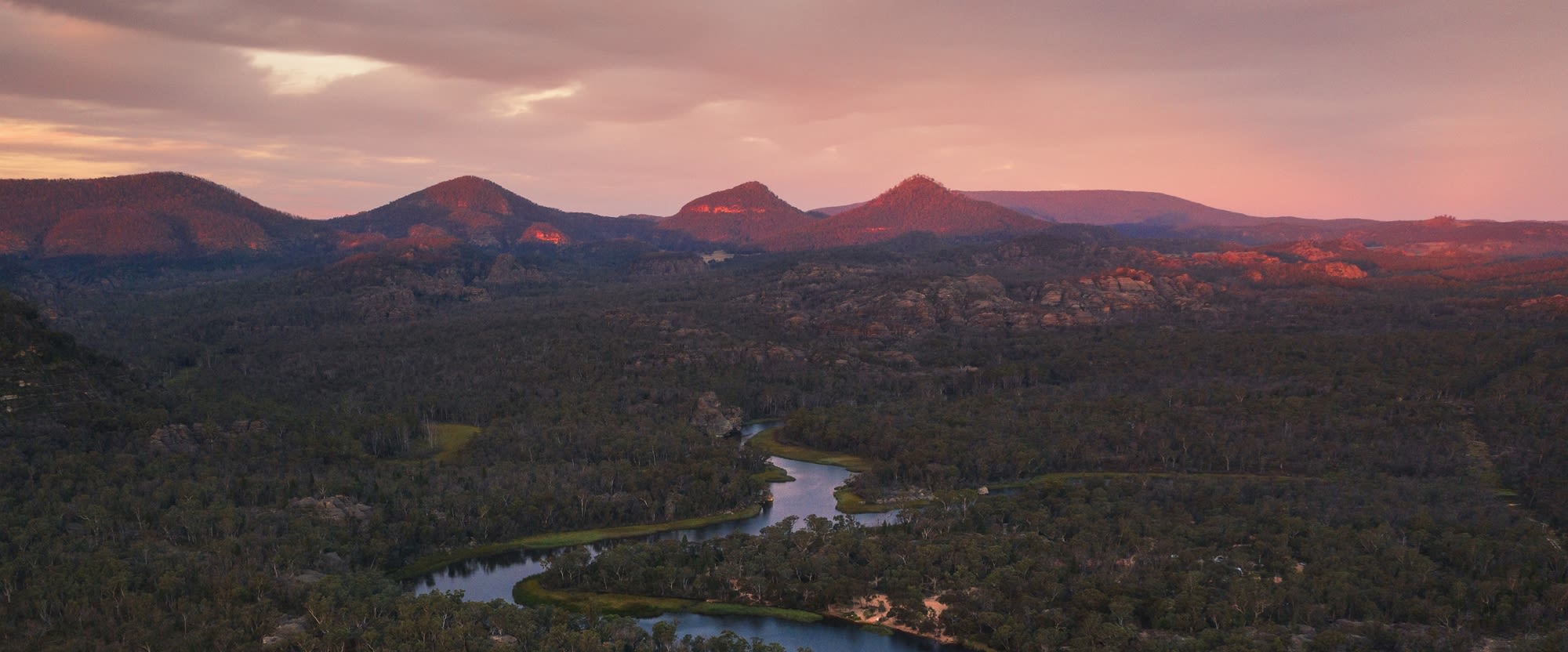 That's just some of what you'll find when you visit Sydney and New South Wales.

So dust off your passport and start renewing your love affair with a holiday destination that offers something for everyone.