Tantalising Taranaki
Discover one of New Zealand's best-kept secrets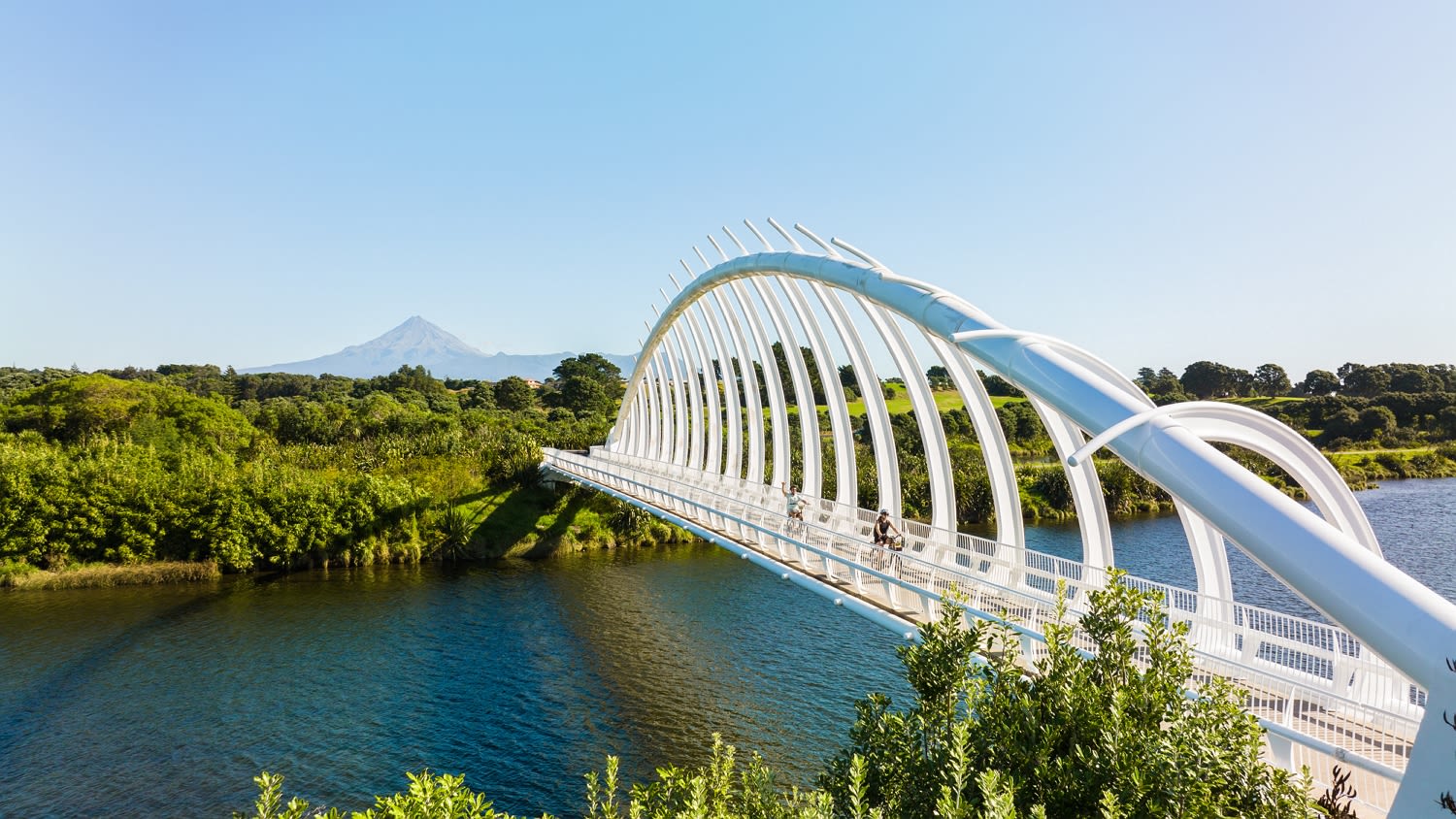 Maunga Taranaki from Te Rewa Rewa bridge
Maunga Taranaki from Te Rewa Rewa bridge
A mecca for outdoor enthusiasts, foodies, families, and arts- and culture-lovers alike, Taranaki is a vibrant region bursting with copious things to see, do and experience.
Taranaki remains one of New Zealand's best kept secrets, but it won't stay a secret for long. Follow our guide to the ultimate pre-winter itinerary in tantalising Taranaki and experience it for yourself.
Food and hospitality
A delicious bite and the perfect cup of coffee are never far away. Here are some of our favourite spots:
Shining Peak Brewery: enjoy a cold beer and a side of truffle fries or Miso Honey and Sesame Crispy Chicken Bites.
Social Kitchen: carnivores rejoice – this place is what your meat dreams are made of. This popular eatery serves up sharing plates, excellent cocktails and delectable desserts.
Rookie Sister Kitchen: your one-stop destination for all things nourishing and ethical, from salads to smoothie bowls.
The Rooftop Bar & Eatery: enjoy a relaxing drink or meal while soaking up views of the Taranaki coastline at this casual dining restaurant.
Wild Pear Kitchen: flavoursome vegan, veggie and plant-based goodness, gluten free baked goods and immunity-boosting smoothies.
Itch Wine Bar: a bespoke wine and cocktail experience in New Plymouth's west end.
Liardet Street Projects: a communal courtyard of food trucks and stalls hidden away in central New Plymouth.
Arty Tarts: along the Surf Highway 45, offering delicious homemade delights that are as enjoyable to look at as they are to eat.
The Burnt Place: has you covered for large decadent meals, a quick bite, or to tempt you with their eclectic cocktail list.
Outdoors and soft adventure
There's no shortage of year-round outdoor adventures to be had in Taranaki.
Egmont National Park/Te Papakura o Taranaki has an abundance of tracks and trails, ranging in family-friendly and accessible walks to more challenging tramps. Tackle the Summit track or Pouākai Crossing, but check the conditions with the Department of Conservation prior to departure. Take an easy stroll to the Wilkies Pools Loop Track, an accessible walk that takes you through a magical goblin forest to a series of remarkable plunge pools.
There are plenty of urban walks to enjoy too. Scale Paritutu Rock for epic 360-degree bird's-eye-views of the coastline and New Plymouth. Walk, cycle or e-scooter the 13km promenade of New Plymouth Coastal Walkway, and stroll through 13 hectares of parkland and woodland at Te Popo Gardens, near Stratford.
The region is also home to Surf Highway 45, a 105km route skirting Taranaki's coast between New Plymouth and Hāwera. Stop off at iconic surf spots like Stent Road, or the Kumara Patch, visit the Cape Egmont Lighthouse or explore the small towns and cafes along the route.
Venture out to Tongaporutu to explore the White Cliffs, Three Sisters and Elephant Rock formations.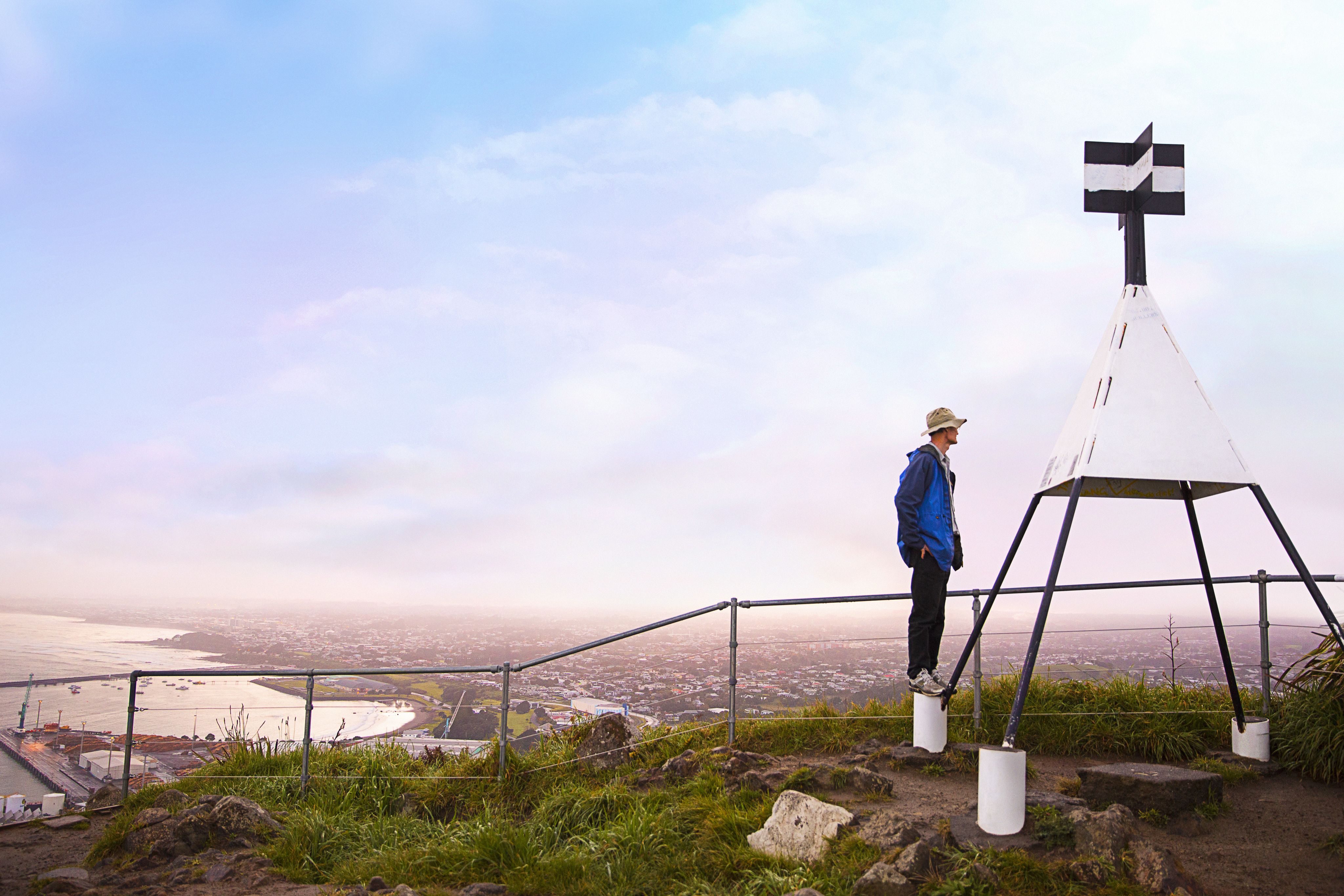 Arts and culture

Taranaki is a region imbued with artistic spirit, which is evident everywhere you go. There's the town of Stratford, named after Shakespeare's birthplace, with its Romeo & Juliet Glockenspiel and streets named after Shakespearean characters.

In New Plymouth you'll find the world-renowned

Govett-Brewster Art Gallery

and the attached

Len Lye Centr

e

, dedicated to the work of experimental filmmaker and kinetic sculptor Len Lye.

Shop New Zealand-made ceramics, jewellery, sculpture, prints and homewares at

Kina NZ Design + Art Space

and find amazing take-home art created by local Taranaki artists at the independent, not-for-profit

Gover St Gallery

. Community art gallery

Gallery Pātea

showcases the work of local painters and printmakers.
Family fun

Don't keep Taranaki's secrets all to yourself – invite the whole whānau to enjoy it with you!

Climb 215 steps to the top of the

Hāwera Water Tower

. Challenge the kids to a race down the luge at

The Hideaway

and check out the country's largest private collection of Holden cars and memorabilia.

Tread in the footsteps of our pioneers of the late 19th and early 20th centuries at

Taranaki Pioneer Village

, with over 40 original buildings and plenty of interactive exhibits, or be amazed by the life-size and scale models at

Tawhiti Musuem

.

Get on your bike and enjoy some family outdoor activities at the Stratford children's bike park in Victoria Park or the Taranaki Cycle Park in Bell Block, complete with traffic lights, roundabouts, pump track and an obstacle course.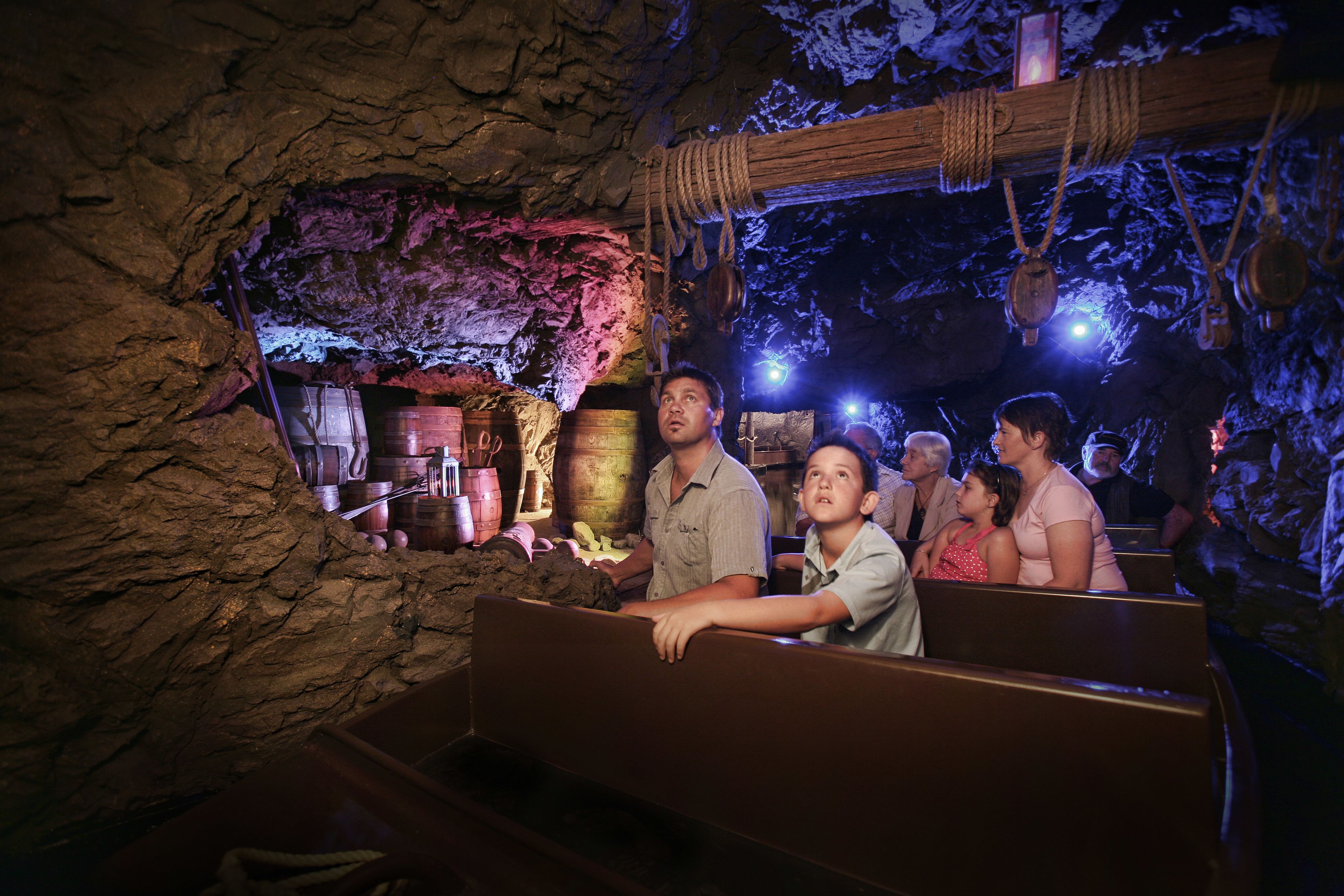 Tawhiti Museum is a must-visit with the family.
Tawhiti Museum is a must-visit with the family.
Places to stay

Whether you're after a sea breeze or mountain views (or both!), a little luxury or affordable family accommodation, there are stays to suit all kinds of travellers throughout the region.



King & Queen Hotel Suites

: luxury boutique accommodation at the centre of New Plymouth's artistic and cultural hub.



Ahu Ahu Beach Villas

: an award-winning sustainable retreat made from recycled materials situated at the beautiful Ahu Ahu Beach.



Belt Road Seaside Holiday Park

: motel units, self-contained units and campsites make this a family-friendly accommodation option that suits all budgets.



Hosking House

: the service and amenities of a boutique hotel combined with the character and warmth of a bed and breakfast.



The Old Eltham Post Office

: experience the romance of this recently renovated historical building, with hearty homecooked breakfast available.



Tairoa Lodge

: full of character and tranquility, with multiple accommodation options including two cottages nestled among nature.

Experience the romance of the recently renovated Old Eltham Post Office.
Experience the romance of the recently renovated Old Eltham Post Office.
Egmont National Park/Te Papakura o Taranaki
Egmont National Park/Te Papakura o Taranaki
Stent Road Surf Highway 45
Stent Road Surf Highway 45