The road ahead
How NZ small business will fare in the new world

Helping SMEs stay on top
The pandemic has changed the world forever. What does the future hold for NZ SMEs?
New Zealand small and medium-sized companies (SMEs) have experienced a tough two years, and the Covid-19 pandemic has changed the way we do business forever. With the end of the crisis now in sight, how will SMEs fare in the post-pandemic world, as we learn to live with the virus?
Fast-growing small companies like Queenstown-based restaurant chain Taco Medic are optimistic about the recovery after getting through the Covid crisis and adapting their business plans.
For them and many others, the hope is 2022 will be a year of growth.
"Things like lockdowns and Covid are tough, but there can be ways to get through them," says Taco Medic co-founder Ant Wilkins.
Robustly holding up
SMEs make up 97 per cent of all New Zealand companies, and they have been through a testing time over the past two years.

But while the pandemic has caused lengthy lockdowns and strict public health measures, small companies have remained resilient.

Boosted by low interest rates and government support measures such as the wage subsidy and Small Business Cashflow Scheme, many SMEs have managed to get through the worst of the crisis.

The wider economy has remained remarkably robust. According to the Restructuring and Insolvency Turnaround Association of New Zealand, court applications to wind up companies fell from about 700 in 2019 before the Covid crisis to 481 in 2020 and 556 in 2021.

The Reserve Bank forecasts annual average GDP growth will peak at 3 per cent this year, though economists remain cautious.

Experts predict inflation, supply chain disruption, climate change, and significant changes around the future of work will shape life for SMEs in the coming years.


Item 1 of 3
Moving Forward
Supply chain pain
Bottlenecks in the supply chain have disrupted the NZ economy as container ships attempt to rebuild their international routes while global demand soars.

NZ exporters are facing challenges securing containers and available vessels to send goods to market. Importers too are struggling, with sourcing consumables and raw materials to service domestic manufacturers.

According to BNZ's Head of Export Development Jason Reeves, it will take at least "eight or nine months before we get back to some sort of normality, when additional vessels come on stream". Reeves says the supply chain issues have impacted New Zealand more than other countries, due to our geographic isolation.

He says SMEs are more vulnerable to supply chain disruption: "They often don't have the scale or critical mass to negotiate long-term or even annual agreements with the major shipping companies, unlike larger entities."

SMEs can take practical measures to prepare for the months ahead through enhancing their engagement with suppliers and customers, judiciously reviewing schedules, and preparing monthly cash flow forecasts, business owners can take steps that may make the current disruption less stressful for them.

He offers the following advice to small businesses.

"SMEs have to monitor what they can from budgets and cost structures through to seeking advice from industry professionals and customer brokers. They also need to consider alternative ways of getting their goods to market.

"Are there other options if they can't use or secure containers? Can they use roll-on, roll-off shipping instead? Can they use breakbulk shipments? Can they use unutilised space on some of the ships used by larger companies? These are practical measures SMEs are already exploring or looking to do so over 9-12 months."

Reeves believes businesses need to prepare for future disruption. He says firms need to consider how supply chain disruption impacts their working capital and cash flow and need to get a complete picture of their cost structures and funding requirements, and regularly review it.

"It also makes sense to seek advice from their bank and financial advisors and to engage with industry professionals and logistics providers," he says.

"This may be commonplace in many businesses already, but there are a range of other options, such as consolidation with other companies trying to access the same market, or re-routing goods through other countries."

Disruption and the economic outlook
Labour shortages caused by international border restrictions have been a significant problem for SMEs over the past year.

BNZ Chief Economist Paul Conway believes companies "will be dealing with the effects of Covid for some time yet".

"That translates to ongoing disruption in supply chains, and disruption to the labour market," he explains.

"We've made progress in how we live with Covid. The ongoing costs of disruptions are going to be less severe, but they're still going to be significant."

Following Russia's invasion of Ukraine, geopolitical tensions are also a major headwind. Conway believes the conflict in Europe could mean a fracturing of international relations, spelling the end of 'globalisation' as we know it, with international trade barriers and sanctions returning.

Conway predicts upward wage pressures will remain tight when the border opens, as outward migration increases.

Inflation may peak over the next six months, but will likely remain higher than we have become used to in recent decades.

Interest rates will rise, Conway says, but may not have to go as high as they have in previous cycles, as households are carrying more debt.

The future of work and new opportunities
The pandemic has changed the way we work, with more companies embracing hybrid location arrangements and flexibility. Yet even bigger changes are on the horizon, in the form of digitisation and automation - and the digital opportunities for New Zealand companies is "massive," according to Paul Conway.

"Making better use of digital tools is not just for leading, high-productivity firms, but also for the legions of businesses that make up a big chunk of the New Zealand economy.
"For them to adopt digital technology is a huge opportunity, which will increase wages and reduce inequality in the economy."

In the years to come, automation will also transform New Zealand industries, he says.

"Will automation and new technology destroy some jobs? Absolutely. But it also creates new jobs that require a different skill set.

"So, it's important that Kiwis keep their skills up to date in a changing economy. Some people will no doubt fall through the cracks, but, overall, this is a huge opportunity and I'm not worried about job-eating robots."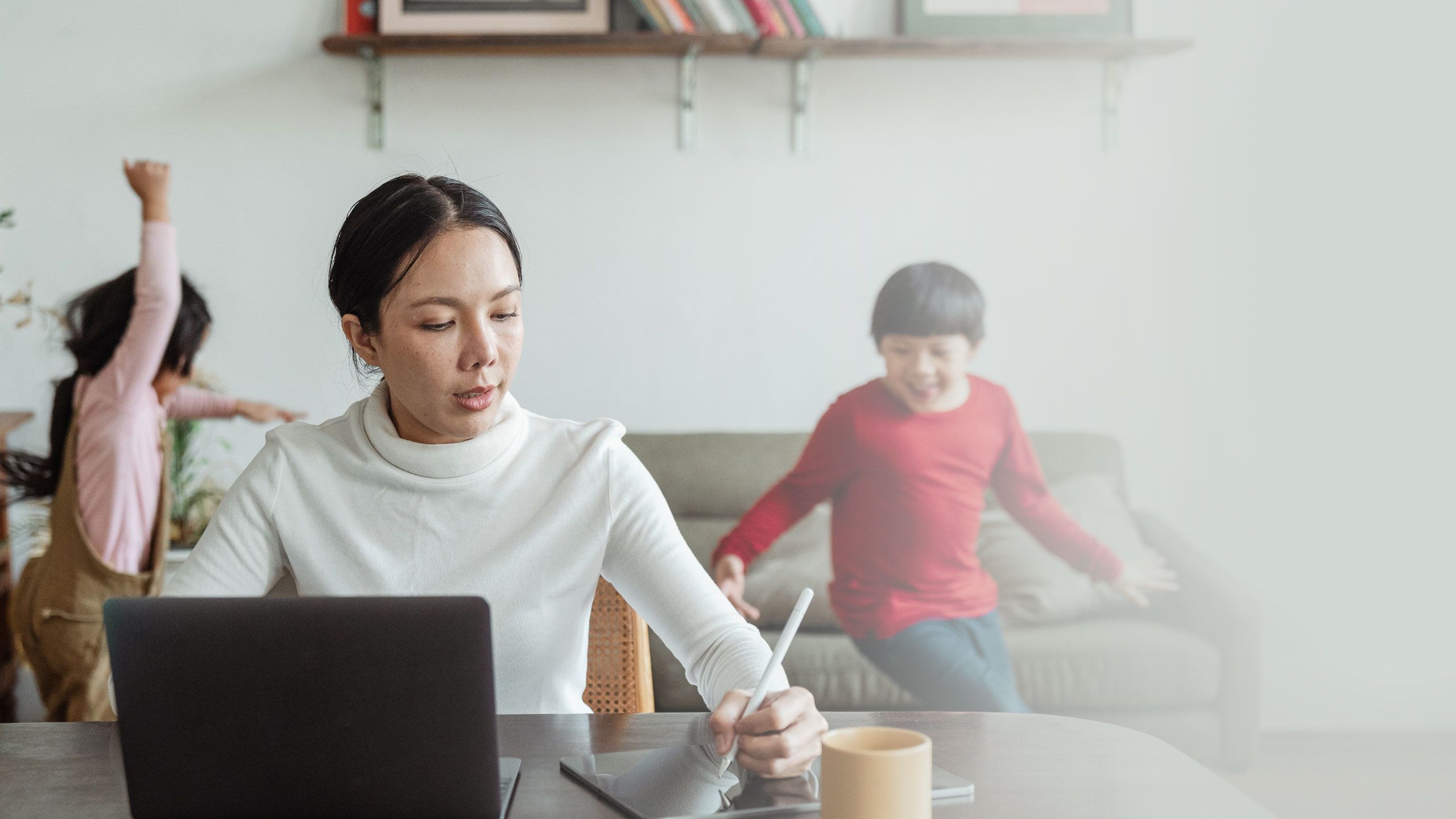 A greener future
As New Zealanders become more conscious of environmental issues, small companies will need to take steps to become more sustainable.

Emma Brosnahan, BNZ's Head of Sustainability, says the pandemic has been "a reality check" for many consumers.

Events like the COP26 climate summit have brought climate issues to the fore, and taking climate action can offer a competitive advantage.

"Companies are beginning to realise that it's a point of difference. It's good for business," she says.

SMEs can "track tangible change" by measuring their emissions and waste as they start their sustainability journey, Brosnahan adds.

"Any action is good action. But try and be clear on where you're having an impact."

According to Brosnahan, SMEs have a wide range of resources to help them achieve greater sustainability.

"There are great resources available for SMEs through organisations like the Sustainable Business Network, The Sustainable Business Council and business.govt.nz website which also hosts the Climate Action Toolbox."

BNZ was involved in creating the Climate Action Toolbox, a joint public and private sector initiative to provide an easy to use, free, online tool which helps businesses to take action on climate change and cut their carbon emissions.

The Climate Action Toolbox will also be launching an embedded emissions calculator in the next few months. Brosnahan sees the toolbox as a 'one stop shop' for SMEs looking to take climate action, where online support for SMEs has historically been hard to find.

Sustainable business in a new world
Banks are playing a growing role in incentivising more sustainable business outcomes in New Zealand.

Sustainable finance options are available to help SMEs embark on green transformation projects and reduce their carbon emissions, Brosnahan says.

Green loans and social loans can help small businesses finance their sustainability challenges on cheaper terms than traditional loans.

Meanwhile, other lending products such as sustainability-linked loans are targeted at larger companies, and link loan pricing to performance on sustainability metrics.

Brosnahan says banks can incentivise good outcomes through sustainable finance options - opportunities which will grow in the coming years.

"In the local market, there was an over 120 per cent increase in sustainable financing between 2020 and 2021.

"Banks want to be the engine of change. We have the ability to fund the future and to allocate capital to the right places."

Adapting to get back on track
While last year's lockdown forced Taco Medic to delay its expansion plans, the business got back on track in January as it launched its first restaurant in Auckland.

"It actually turned out to be great timing because we were going to be opening the same time as Auckland was opening back up," says co-founder Robbie McGillivray.

As the business goes from strength to strength, co-founder Ant Wilkins calls on SMEs to embrace the year's challenges.

"When it comes to small business, you have to not be afraid and give everything a go.

"You have to learn to adapt and take risks, and then you can create a good, positive future. It sounds cliched, but good things can come from anything if you just back yourself and your business 100 per cent."

For more information on how BNZ can help you get ahead in a new world, visit BNZ for business banking
This article is solely for information purposes. It's not financial or other professional advice. For help, please contact BNZ or your professional adviser. No party, including BNZ, is liable for direct or indirect loss or damage resulting from the content of this article. Any opinions in this article are not necessarily shared by BNZ or anyone else.